Demand on Our Library is Growing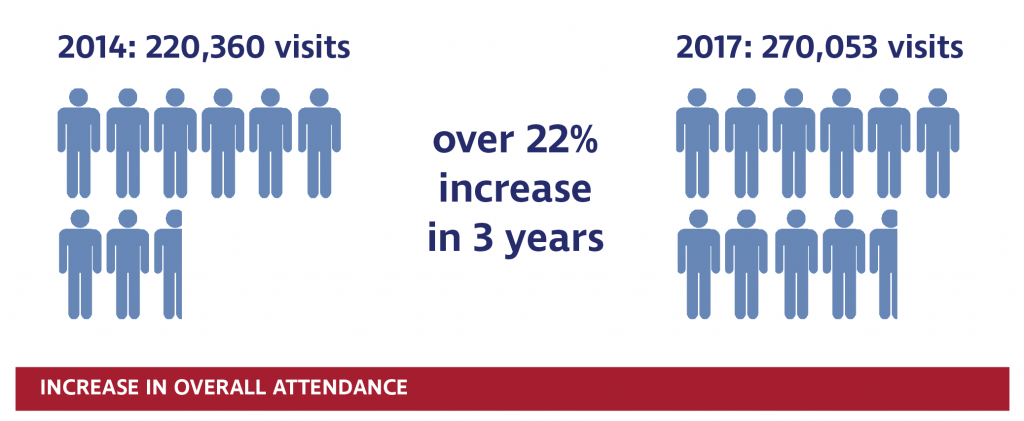 Our library is a well-loved resource and demands on it continue to grow.  Per Belmont Public Library State Reporting, in 2017 the Belmont Public Library:
Hosted an average of 1,000 visits per day, over 270,000 in one year
Serviced 15,444 borrowers, more than 60% of the town's total population
Lent out 562,976 items
Provided 645 programs with 19,186 attendees
Answered 36,646 reference questions
Ranked 11th in the State for number of circulated items, far more than libraries in cities and towns with much larger populations
Demand continues to increase as the school population expands rapidly, with more than 100 additional students entering the public schools each year.
To learn more about the programming and resources of our library, go here on the Belmont Public Library site to read the Annual Report and the Long Range Plan.