Our Library is Our Community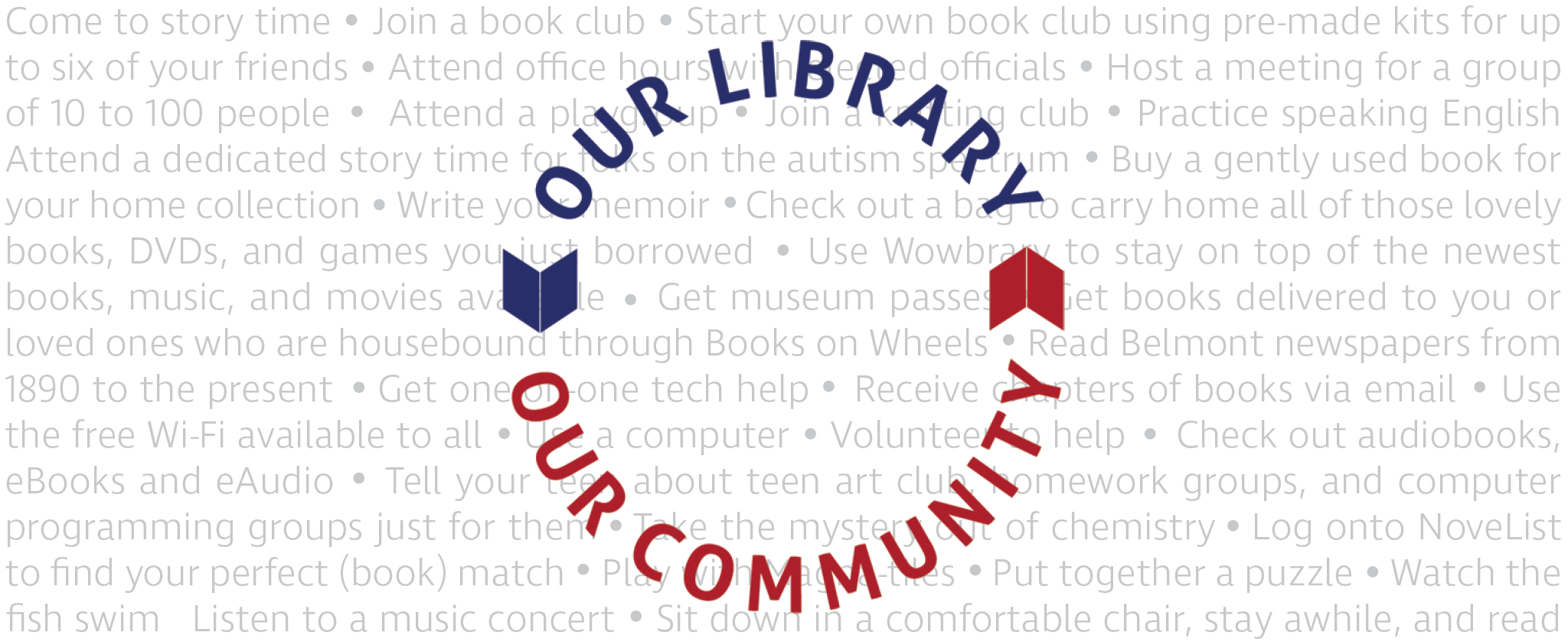 The Belmont Public Library is the hub of our community, a free place that welcomes people of all ages, backgrounds, socioeconomic status, and interests. Every Belmont resident can directly benefit from the services and materials available at the library.
Our Library is a …
HOST to a wide range of performances, lectures, and author talks.
CLASSROOM for subjects ranging from art demonstration projects, to coding classes for teens, to language and writing collaborations, to robotics workshops for students, to story time for young children.
GATHERING PLACE for clubs of all types including knitting and gardening, book discussions, and homework groups.
MEETING SPACE for community organizations and tutoring groups, and a place to meet friends and neighbors.
RESOURCE CENTER to access books, digital media, computers, electronic readers, searchable databases, museum passes, and more.
Our library is our community.