Our Library is Our Community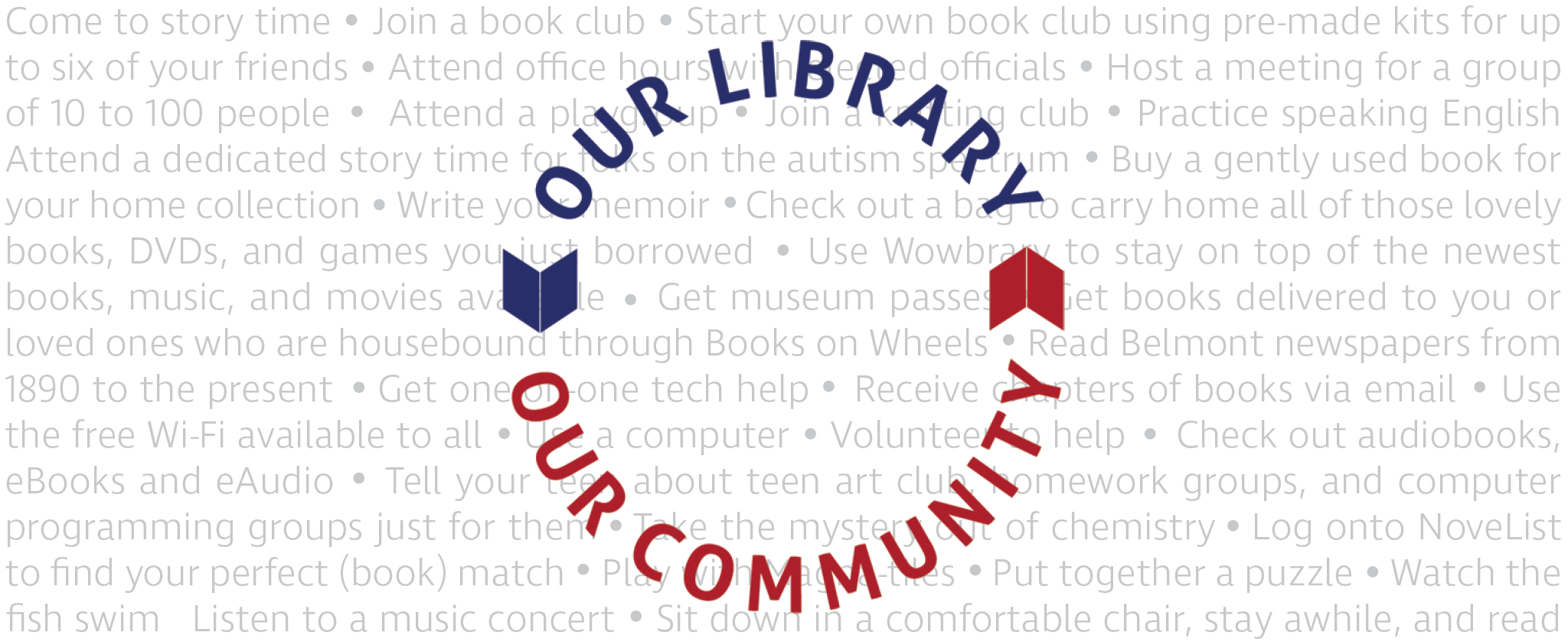 Belmont Public Library is the hub of our community, a place that welcomes people of all ages, backgrounds, socioeconomic status, and interests.  In this  building, people gather to explore, interact, experience and learn.
Our library is our cultural and community center.  It is the host to a wide range of performances and lectures.  It is the classroom for various types of subjects from art demonstration projects, to coding classes for teens, to language and writing classes, to robotic demonstrations for grade schoolers, to story time of all ages.  It is the gathering place for an incredible range of clubs including knitting, gardening, book clubs of all ages, and homework groups.  It is a formal meeting place for various boards and community groups, as well as an informal meeting place for friends, tutoring, and gathering.  It is a repository of resources for the community, including books, digital media, computers, electronic readers, searchable databases, museum passes, and more.  Our library is the physical location that houses these events, services, and knowledge, and makes them available to our entire community.
Since the 1860's, Belmont Public Library has been a repository for books and a resource for learning.  With skillful leadership, our library is transitioning into an even more active and engaging community center.  Help us raise the support that will enable our library to reach its potential as the vital crossroads of the Belmont community.