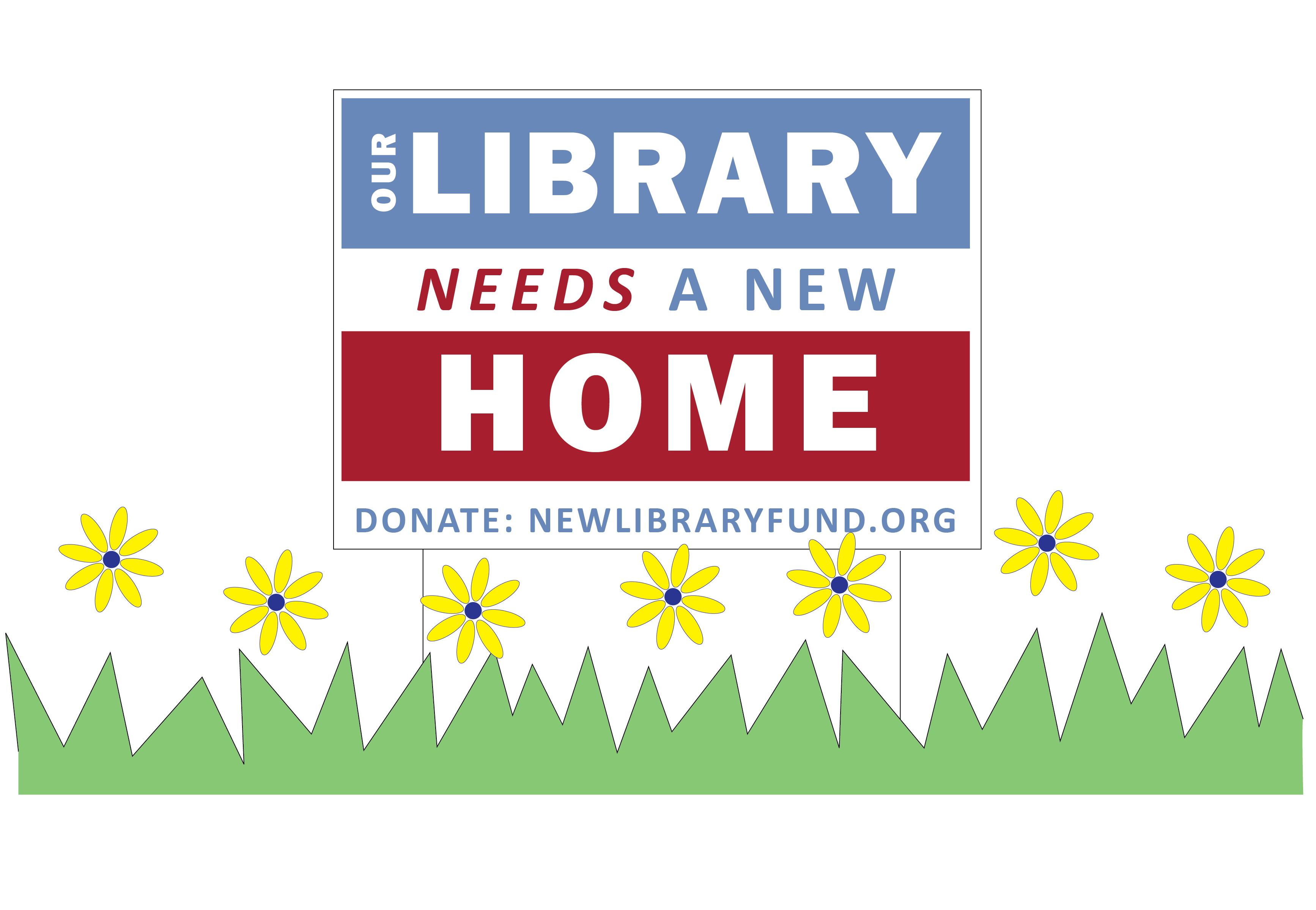 Our library needs a new home — and

YOU

can help make it happen!
MAKE YOUR MARK!
All donors will be recognized on the new building's donor wall

JOIN YOUR FRIENDS AND NEIGHBORS ON THE "WALL FOR ALL"

**Additional recognition and sponsorship opportunities available for donations of $5,000 or more.
Email Kerry at contact@belmontlibraryfoundation.org to receive additional information.
**Donations of $1,000 or greater can be made in the form of a pledge and can be paid over 2 years.
See the below descriptions for the various ways you can donate.
NEW LIBRARY BUILDING FUND GIFT INSTRUCTIONS
Cash gifts directly from individual donors:
Make checks payable to the Belmont Library Foundation
and mail to:
Belmont Library Foundation
405 Concord Avenue, PO Box 381
Belmont, MA 02478
Credit card gifts directly from individual donors: donate online
Gifts of securities: Please contact the Belmont Library Foundation at 617-804-5929
Gift/Grant Intentions: Donor commitments over $1,000 in the form of pledges are contingent on a successful vote and can be fulfilled over multiple years. Pledges are made to the Town of Belmont using a Gift Intention form or a Grant Intention form for donor-advised funds. Please download the appropriate form (by clicking on the links in the previous sentence), print, sign, and mail as instructed on the pledge sheet. For questions, please call us at 617-804-5929.
Cash gifts from private foundations, donor-advised funds, and qualified charitable distributions from retirement accounts:
Make checks payable to the Town of Belmont, with the notation: Library Building Fund,
and send to:
Town of Belmont
Attn: Treasurer's office
19 Moore Street
Belmont, MA 02478
The Belmont Library Foundation is not able to accept employer matching gift contributions at this time.
If you have donation questions or wish to learn about recognition and sponsorship opportunities for gifts of $5000 or more, please contact Kerry at the Belmont Library Foundation via email at contact@belmontlibraryfoundation.org or by phone at 617-804-5929.
The Belmont Library Foundation is a Massachusetts 501(C)(3) private foundation formed to undertake fundraising activities for the Belmont Public Library, with its current priority to support the construction of a new building.