New Library Building Project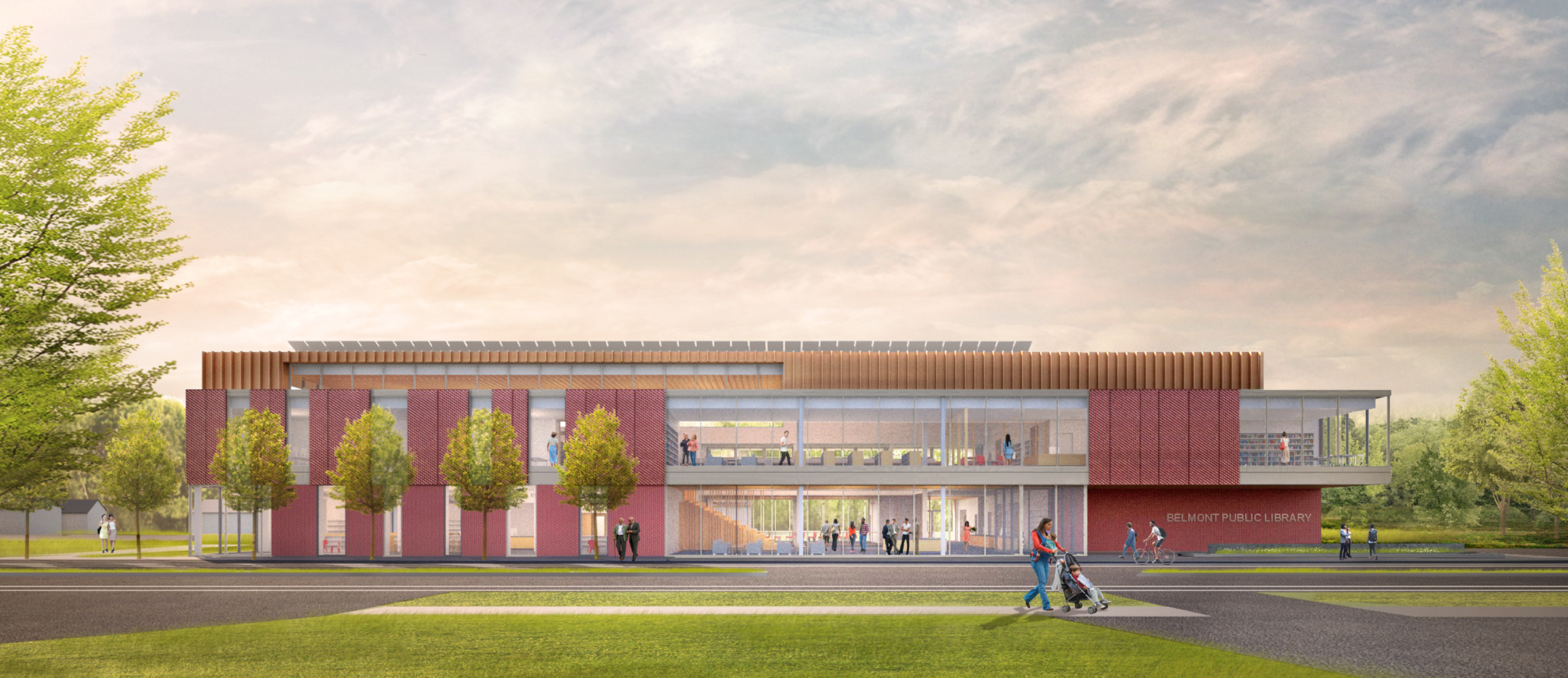 Schematic Design rendering of the library along Concord Avenue presented at November 12, 2019 Open Public Forum meeting
In 2016 the Town commissioned a feasibility study to evaluate how to address the ongoing needs of our library.  The study evaluated renovating the existing building, renovating the existing building with an addition, and building a new library on the site of the existing library.  It was determined that building a new building on the existing site best met the needs of the Town of Belmont.
At the end of 2017 the Library Building Committee was appointed by Town Moderator Mike Widmer to begin design for this new library building.  In 2018 the Building Committee worked to hire Daedalus Projects, Inc as the Owners Project Manager and Oudens Ello Architecture as the Architect.  In 2019, the Building Committee conducted the Schematic Design, which is the first phase of building design.  This process included a series of public forums to invite the community's thoughts and feedback on the new library.  The final Schematic Design was presented at the Public Forum on November 12 .  The slides of that presentation can be found here on the building project website and a video of the Public Forum can be found here on the Belmont Media Center website.
Information regarding the work of the Library Building Committee, and its members and meetings, can be found here on the Belmont Public Library website.