Sign up for a lawn sign for spring 2022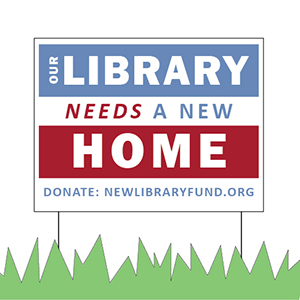 Thank you for your interest in a lawn sign!  With the conclusion of the fall fundraiser, we will be collecting the lawn signs to be used again in the spring.  We will let you know when we will bring them back and "plant" them again for you in the spring of 2022.
If you missed getting a sign in the fall and would like to be part of the spring lawn sign distribution, click the link below.  Anyone who received a lawn sign for the fall 2021 fundraiser is automatically registered for the spring lawn sign distribution.
Thank you!